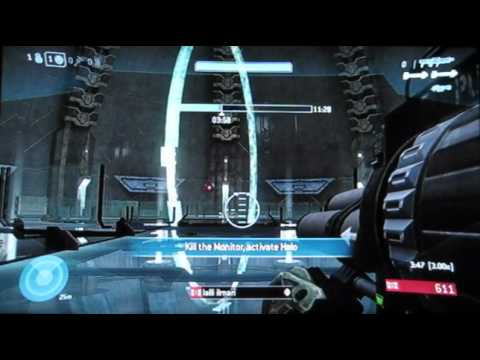 Following in Boargasm's footsteps, new runner lallii Imari takes RC Master's previous dominance on the Halo (H3) table one step further by bringing the solo Normal time down under 11 minutes.
Forgoing the Fuel Rod Gun and instead choosing to ascend the tower with a Grenade and Hammer combo jump (like in the Easy run) means he's at the top of the tower before the old run even made the first jump.
Once there, a solid door defence with the BR gives him the "Loading… done.", and access to the control room) in under 3 minutes. At this point, he has a 16 second lead over the old run.
Unfortunately, the double Laser trick doesn't work (Johnson has already lost his first one over the cliff) which loses him a bit of time both just outside and inside the control room.
Once back outside, he has a bit of trouble getting through the remnants of the Flood who take off his shields twice. A super smooth first jump in the hog nearly makes up for that, but persistent Sentinels after the last jump slow him down again.
Overall he gains 7 seconds on the old run, for a new time of 10:54. This new time, and new name, goes on the table!
Welcome to HSH lallii lmari!
A note from NOKYARD. This is absolutely the best shakeycam video we have ever received. Well done!